How to Set Up Free Shipping in WooCommerce?
Shipping is a very important attribute of any eCommerce store. It plays a big part in influencing the decision to make a purchase. If you go by some of the free shipping statistics, about 73% of customers are more likely to buy an item if it has no shipping charges. For that reason, including free shipping into your WooCommerce store can be a game-changer in boosting the success of your eCommerce business.
So, how do you set up free shipping in WooCommerce?
Let's make one thing clear, which is that the free shipping service is a game-changer. It will motivate your customers to complete their purchase bearing in mind that they will not be incurring any additional costs whatsoever.
The good thing is that setting up free shipping in WooCommerce is quite easy to do. Now, we will discuss how to set up shipping freely for orders, single products, and all products. We will even direct you on how to set an amount for WooCommerce coupons.
How do you set up free shipping on all products?
So, to set up free shipping on all products, what you need to do is head to WooCommerce and go directly to the settings. What you need to do next is select shipping and proceed to the shipping zones tab.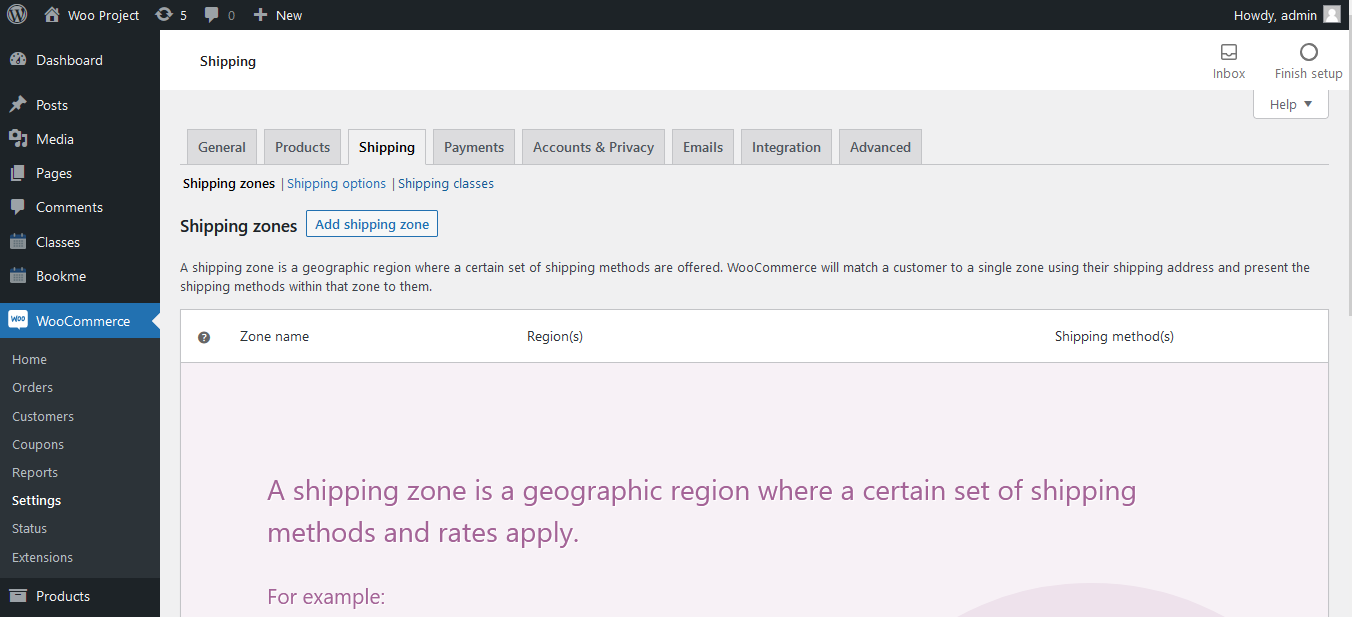 After doing that, you should click on the Add shipping zone button that will allow you to add a new shipping zone. You can also set up free shipping if you already have an existing zone running. This will work for you by simply clicking on the 'add shopping zone'. Something else you need to do is insert the name of the zone, the region of the zone, and last but not least, the shipping method you prefer to work with. Once you have done that, you then select the "Free shipping" option that pops up from the menu.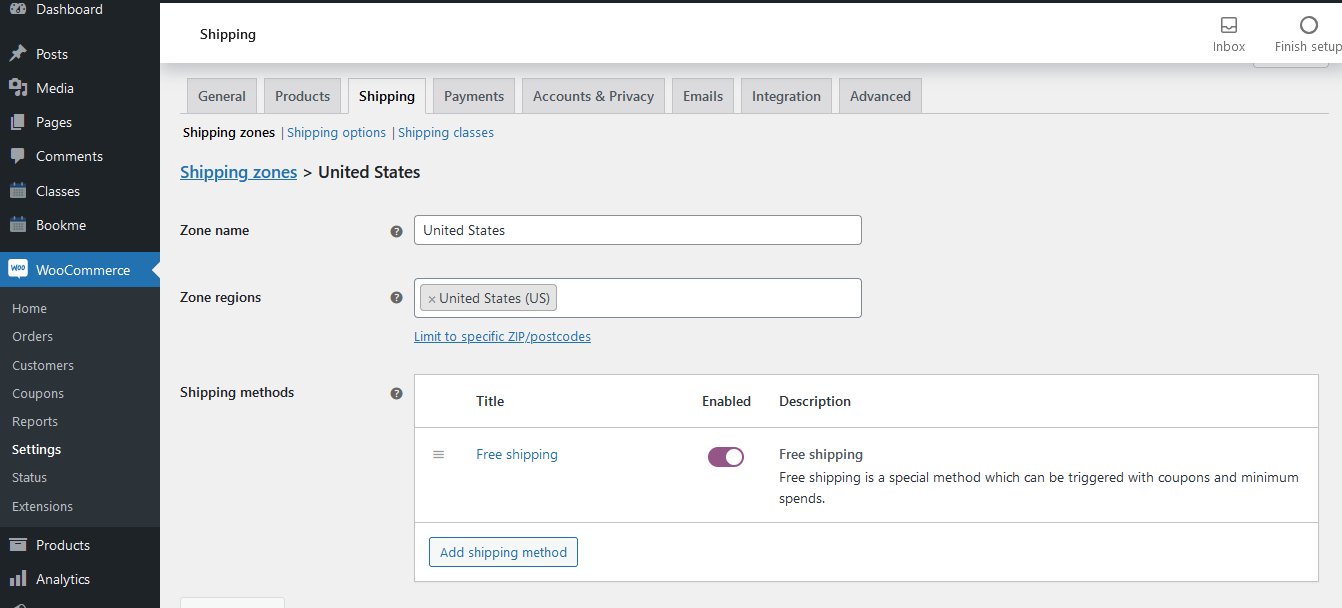 The next thing you should do is click on the "Add shipping method" button and then select save your changes. Once you have done that, the customers for who you've chosen the zones will get their goods shipped freely to their preferred locations.
How do you set up free shipping on a single product?
We must acknowledge the fact that WooCommerce does not in any way come with the capacity of free shipping to a single product automatically. To be able to set up free shipping on a single product, you will be required to install some plugins or use a default flat rate method. After installing either of these two, you should assign/add different shipping classes to their desired products. If you use the flat rate method, you will benefit a lot especially if you want to initiate different types of shipping to goods under different categories.
So, what you need to do first is create a shipping class for a certain product. Make sure that you've indicated that you want to create different classes for products that are under different categories. For instance, you may be willing to apply free shipping to inexpensive products that you can ship without any additional free shipping cost.

What you need to do is select the shipping tab right in your WooCommerce settings. Proceed and choose the specific class tabs and then select on the drop-down indicating "Add shipping class". After doing that, you will be in a position to assign the shipping class name, a short description, and a slug. Proceed and save the shipping classes after doing that. You should then proceed to add the zones and add the flat rate. Then proceed and choose the free shipping method.
Now you can assign any product to that class, it will shipping charge free.
As you can see, setting up free shipping in WooCommerce is not as complicated as one would have thought. If you follow this guide well, you will successfully do it and get a chance to boost your business sales.