A to Z wordpress maintenance mode Guide 2022
When your website is in maintenance mode, you can show users a helpful message instead of a broken one while the site is being fixed. In addition, it allows you to perform maintenance on the site while it is live and without impacting users' access to the site. This article will explain in detail a tutorial about wordpress maintenance!
Explain what a WordPress maintenance mode is
It is a condition you can place your website in when you need to do a various operations that would negatively impact the site's performance or render it inaccessible. The ideal scenario would be one in which your website never went offline. In these cases, it's safer to temporarily remove the site and replace it with a "come back soon" splash page than to risk consumers' personal information and financial transactions on a compromised site.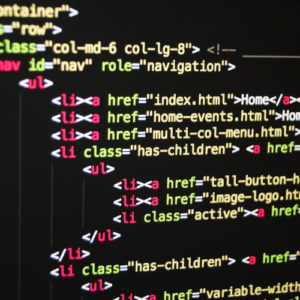 How is work WordPress maintenance mode?
In most cases, you won't need to put your WordPress site into maintenance mode to make changes to the design. No downtime is required for making small adjustments, releasing new material, or updating themes and plugins. On the other hand, there are occasions when you want to devote more time to your site, such as when you're installing a new theme or customizing a plugin that affects the way your site operates.
Users may have issues with your site while you fix it. If your website receives a high volume of visitors, you should never let them encounter a malfunctioning page. This will leave them with a negative impression of your business. Setting up a staging website is a frequent technique to cope with this issue. You can make adjustments to your site in a staging area and then release them to the public when you're satisfied.
Bluehost, SiteGround, and WP Engine are three of the best WordPress hosts that also provide one-click staging sites. Although the time spent in maintenance mode would be brief, it would still be necessary. If you are making modifications to the live website instead of a staging environment, you will need to activate it. You can now fix the issue of poor usability for your users. By placing your WordPress site in maintenance mode, you may inform visitors of the downtime, offer them a link to a temporary replacement page, and give them an estimated time of return.
Reasons to use WordPress maintenance mode
For the most part, established sites operate in maintenance mode. This means there are primarily two motivations for its use: One of your priorities is updating your site's design, WordPress theme, or content. Even though you may not think it's a significant concern, users may become confused if you make even minor cosmetic changes to your site after it's already live.
You risk losing visitors who are under the mistaken impression that your site is damaged or hacked. While some may come back, most will probably move on to the next location. This is why some designs for pages in maintenance mode include contact forms for just this purpose. Because of this, you may keep in touch with your readers even if your website is temporarily unavailable.
There's a big flaw that needs fixing, and it could compromise the information of your users. Even if you don't gather user data, you should still shut down your site if it has a severe security flaw. The reasoning behind this is that hackers may deliberately introduce links to phishing sites to trick unsuspecting users into giving up personal information.
The best course of action is to temporarily disable normal site operations and switch to maintenance mode. While this may result in lost business for a short period of time, at least your good name will be preserved. After the problems with your site have been resolved, you can restore it to its online state.
How to put WordPress site in maintenance mode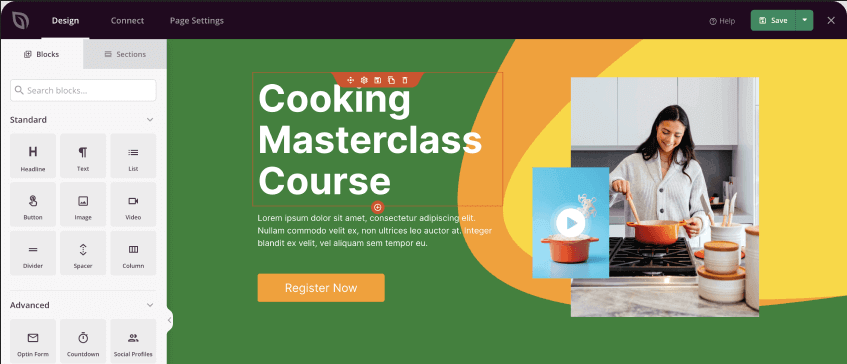 1. Using SeedProd
For free, you can get SeedProd for WordPress and use it to make your own unique Coming Soon sites, Maintenance Mode pages, 404 error pages, and even full-fledged marketing landing pages. More than a million websites worldwide use this plugin as their primary means of creating landing pages on WordPress. More premium themes, in-depth personalization options, and marketing integrations are available in SeedProd's premium version.
SeedProd's free tier is all that's required to put your WordPress site into maintenance mode. As a first step, download the SeedProd plugin and turn it on. Learn more in our detailed tutorial on adding a WordPress plugin. SeedProd » Pages > 'Set up a page for maintenance Mode ' once the plugin has been installed and active.
After activating, the next step is to create the page visitors will see. Either a blank template or an already created one needs to be selected as the starting point. Move the mouse pointer over a preview and click the check box to pick it. If you click this, you'll be taken to the SeedProd WordPress page builder, where you can alter any setting with a simple drag and drop. Dragging blocks from the left panel can also add new content pieces.
You can personalize the look of the widget by uploading your logo, background, email subscription form, social sharing buttons, countdown timer, progress bar, etc. When you're through making edits and are happy with the results, select "Save." Last but not least, activate the WordPress maintenance mode. To activate the maintenance mode, go to SeedProd » Pages in your WordPress dashboard. To see it in action, visit your website in a private browsing window by clicking the "Incognito" button in the browser's toolbar.

2. Setting up utilizing WP Maintenance Mode Plugin
This approach makes advantage of another well-liked WordPress plugin, WP Maintenance mode. It's easy to set up a basic maintenance mode, but its design-builder features aren't as robust as those of SeedProd. First, you must download the WP Mode plugin and turn it on. Have a look at our detailed tutorial on installing a WordPress plugin for additional information. Once activated, you can adjust the plugin's settings by navigating to Settings » WP Maintenance Mode. There are five different sections to choose from while configuring the plugin.
General settings are the tab that loads first. By default, the Status setting, in General, is off. The 'Activated' setting is what triggers WordPress to enter maintenance mode. Setting up the "Bypass for Search Bots "option. This will allow search engines to access your site even if it is in maintenance mode. Our advice is to select "Yes" if your website is already well-known in its field.
When your site is in maintenance mode, you may still access it fully thanks to WP Maintenance Mode. That the website is live and you may access the WordPress admin area. While the website is down for maintenance, you can choose which user roles have access to the front and back ends. It is restricted to Administrators by default. All the other options on the page are quite obvious. When you're finished making adjustments and are ready to save your settings, you'll see a button labeled "Save settings."
When to Use WordPress Maintenance Mode
When updating WordPress, its plugins, and themes.
If you're updating your theme or plugins.
When making changes to your site's code (though you shouldn't modify the live site's code; instead, use a development or staging site and then copy your changes to the live site), you should utilize a staging or development site.
If you're rearranging the site's structure (such as the menu or the pages themselves) then this is the time to do it.
You may switch to maintenance mode while your site is still being built. To improve usability and search engine optimization, you might utilize a plugin to build a "coming soon" page.
As a result, being able to manually activate maintenance mode is helpful, and not simply for the sake of executing updates.
Conclusion
WordPress has a number of options for entering maintenance mode and showing a temporary replacement page. Pick the WordPress file, WordPress plugin, or web hosting management interface that best fits your needs and level of experience. Easier options exist, such as using a WordPress plugin or CPanel. Pick one approach if you're just starting out in the world of coding. If you have technical expertise, feel free to edit the code.
These procedures result in a maintenance page being made available to users. It's not just for upkeep that buildings are "under construction." Create a maintenance mode "Coming Soon" page when releasing a website. Maintenance mode in WordPress is a helpful tool for informing visitors when the site will be down for repairs, whether they are planned or unanticipated. And it can help you keep your conversion rates steady even if your website goes down.
If you're serious about your online business, this is of the utmost importance. Improve conversions by using a dedicated plugin for plugin maintenance. You may increase interest in your product without worrying about losing customers. The hardest part is picking out the perfect plugin for the procedure.